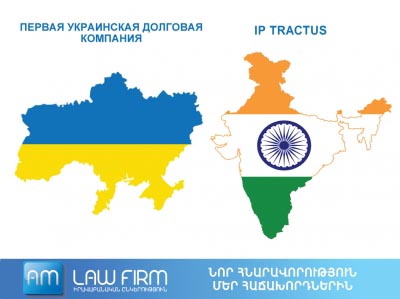 22 March, 2016
"AM" law firm extends the territory and scopes of the services being provided to its clients by signing new memorandums of cooperation with the foreign companies rendering legal services.
The new partner of "AM" law firm is the "First Ukrainian Debt Collection Company" agency acting in Ukraine, the professional team of which is specialized in the services of debt collection in Ukraine. As a result of this cooperation the clients of "AM" law firm will be able to settle their problems relating the collection of unpaid monetary obligations in Ukraine as extrajudicially, as in all the judicial phases and phases of compulsory enforcement of judicial acts.
By signing another memorandum of cooperation "AM" law firm will cooperate with the Indian organization IP TRACTUS acting in the sphere of intellectual property. The high-quality professional team assures the whole process of the trademark registration and the solution of any issue relating thereto by representing the interests of the client in the Indian Intellectual Property Agency as well.