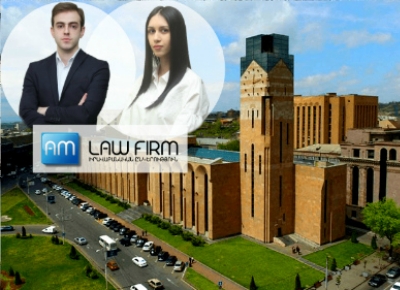 28 June, 2019
The citizens appealed to "AM" Law Firm, claiming that they had lived in the apartment for many years, but they were unable to privatize it because of the lack of legal documents. Considering the social situation of a large family, it was decided to organize a legal service on this issue through the "Pro Bono" service (on a social basis).
Hayk Barseghyan, advocate of "AM" Law Firm, and Katrin Sahakyan, the legal adviser of "AM", reviewed the existing documents, the legal acts governing these legal relationships and sent letters to state and local communities. All the final documents based on the replies received have been sent to the Municipality of Yerevan.
As a result of effective cooperation with the local self-government body, the issue of the privatization of the apartment was included in the agenda of the meeting of the Yerevan Municipal Council and a decision was taken to resolve the problem of the alienation for free of the apartment belonging to the Yerevan community.
Due to the constant work of the "AM"' team, the property rights of the applicants were formulated to the above-mentioned apartment by decision of the Yerevan Municipal Council.