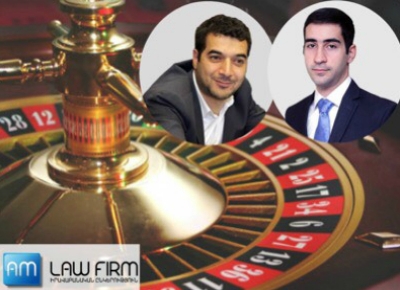 11 July, 2019
Presenting the interests of one of the main operators in the gaming sector, "AM" Law Firm participated in the discussions on the draft Law of the Republic of Armenia on advertising, presenting proposals to promote the regulation of the sector.
In particular, the law drafted by the deputy Hrachya Hakobyan removed the general ban on Internet gambling advertising, but did not stipulate restrictions on the totalizer (time restrictions on television and radio, prohibition of outdoor advertising, etc.) were also applicable to gambling on the Internet, as a result of which there would be no restrictions on gambling and problems could arise as to the applicability and effectiveness of the project.
In the revised version of the project, which was submitted to Parliament for adoption, on the recommendation of Vanik Margaryan, partner of the "AM" Law Firm, the RA law "On advertising'' incorporates a regulation that governs on gambling on the Internet (online casinos) restrictions on lottery advertising (the totalizer), outdoor advertising, television advertising and a number of other restrictions, thus settling the gaps in Internet gambling, for which no requirement has been imposed so far.
In particular, it has been proposed to supplement section 15, article 15 of the law about the advertising obligations with the following sentence: The requirements and limitations set out in this article for lottery advertising apply to advertising on online gambling.
As a result, after the full adoption of the law, the legislator has clearly regulated the legal standards and requirements applicable to lottery advertising and gambling on the Internet.