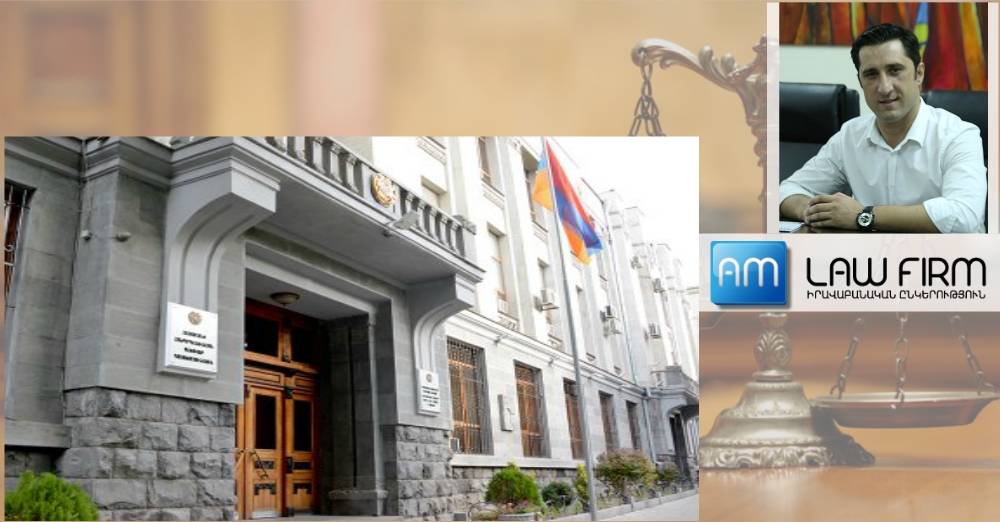 6 August, 2019
As part of the criminal prosecution, the prosecutor's office terminated the authority of the client of "AM" Law Firm.
The judicial violations of his rights were eliminated and he was reinstated. During this time, however, the client did not receive salary due to an unfounded decision of the body responsible for the procedure.
"AM"'s advocate Levon Sahakyan, has filed a lawsuit demanding that the Republic of Armenia seize the damage caused by the unfounded decision on his client.
The Court of First Instance of the Republic of Armenia has confirmed the request of the advocate Levon Sahakyan to recover damages in form of lost profits. The court ordered the Republic of Armenia to compensate the damage caused to our client by the illegal decision of the official, as the latter had an intention and real chances, but did not work and receive compensation because of illegal acts committed by a public official.
Thus, thanks to the efforts of the advocate of "AM", our client not only was restored to work, but the State was also obliged to pay him compensation for the lost profit.