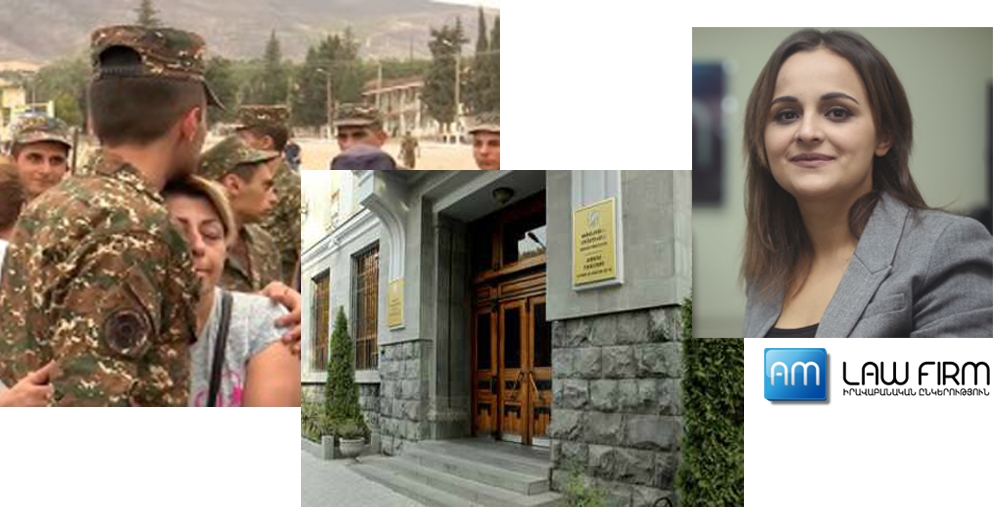 11 October, 2019
The solider has applied to "AM" Law Firm informing that he and his family are evicted from their home. The issue is that in 2017 court of general jurisdiction of Shirak region took a decision on recognition of the decision, made by 5th Garrison Military Court of the Russian Federation in the territory of Republic of Armenia and on permission of its implementation. A performance list was issued by the court, based on which an enforcement proceeding was initiated: in the result, relevant actions for eviction of our client and his family were taken.
Examining the circumstances of the case advocate of "AM" Paytsar Qocharyan revealed that, foreign judicial act is not subject to recognition and implementation in RA and the court made gross violations. Our client had missed the opportunity to appeal the judicial act in the order of appeal in 30 days term, thus the advocate submitted an appeal requesting the court recognize as respectful missing the terms of filling a complaint. The Court of Appeal took a decision to satisfy the motion and to take the complaint into proceeding, after which actions to stop the eviction process were taken. In the result, a decision to stop the enforcement proceeding was taken by the compulsory enforcer.
But RA Court of Appeal took a decision to let in force the decision of court of first instance of general jurisdiction of Shirak region ignoring the factual and legal grounds underlying the complaint. Not agreeing with justifications and conclusions of that decision, the advocate of "AM" appealed that decision to RA Cassation Court grounding that inferior courts while making decisions on recognition of judicial acts of foreign courts did not make proper investigation and did not clarify if the judicial act of a foreign court complies to those requirements, which are provided by relevant provisions of Minsk convention "On legal assistance and legal relations in civil, family and criminal matters'' dated 22.01.1993, verified by Republic of Armenia. Minsk convention provides a relevant regulation, according to which the matters related to ownership right toward and other property rights on immovable property are exclusively subject to the courts of location of the property.
The submitted complaint was taken into proceeding by RA Court of Cassation and then was satisfied by the grounding that apparently there is a violation of human rights and fundamental freedoms and violation of requirements of Minsk convention was made by RA Court of Appeal.
Thus, the decision made by RA Court of Cassation is ground to shorten the performance actions of eviction towards client of "AM", initiated in RA MoJ service of compulsory enforcement of judicial acts. The decision is precedent for all those cases, when disputes on property rights toward immovable property located in RA, arisen between participants of civil relationship of states, which verified Minsk convention are discussed in foreign courts.