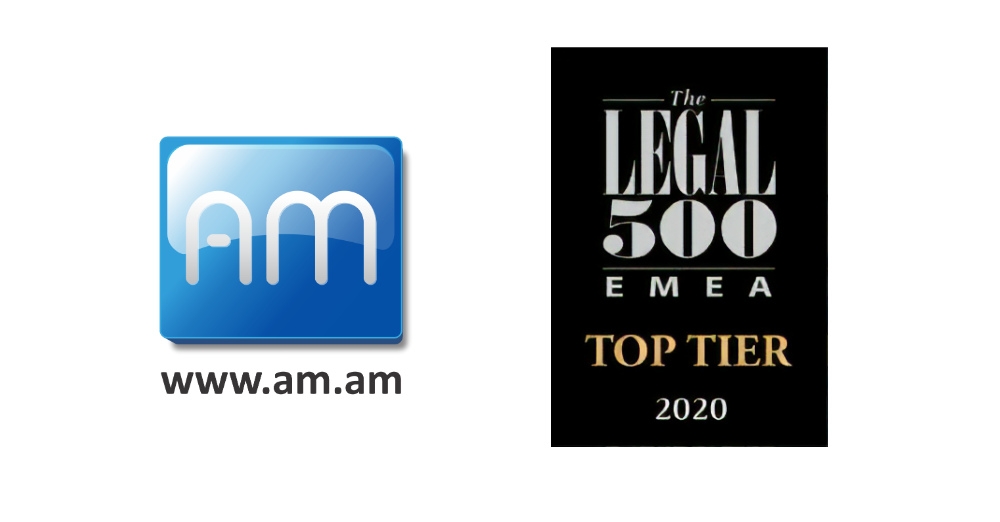 20 April, 2020
"AM" Law Firm has been recognized as one of the leading law firms in the territory of Armenia, successfully maintaining its position of previous years (Tier1) in this ranking list of 2020 by "The Legal 500", a reputable international ranking of law firms: https://www.legal500.com/c/armenia/leading-firms/ .
"The Legal 500" examines the capabilities and strengths of law firms in more than 150 countries each year, setting different standards. The most important of these is the existence of legal teams that provide services to their clients with more advanced and innovative solutions. By the way, some similar rating systems provide ratings for payment, while the authoritative "The Legal 500" mentions the leaders in the field exclusively taking into account their reputation in the market.
In order to be ranked, the international company conducts its own independent expert research, including numerous interviews with clients of law firms, as well as evaluations of projects implemented by leading national and international organizations providing similar services.
"The Legal 500" states that our company offers a wide range of legal services, in particular, tax, family law and private client services, corporate and M&A, as well as litigation.
Huge thanks to the clients of "AM" Law Firm for giving a positive assessment to our work and, of course, to our team for doing the best job!