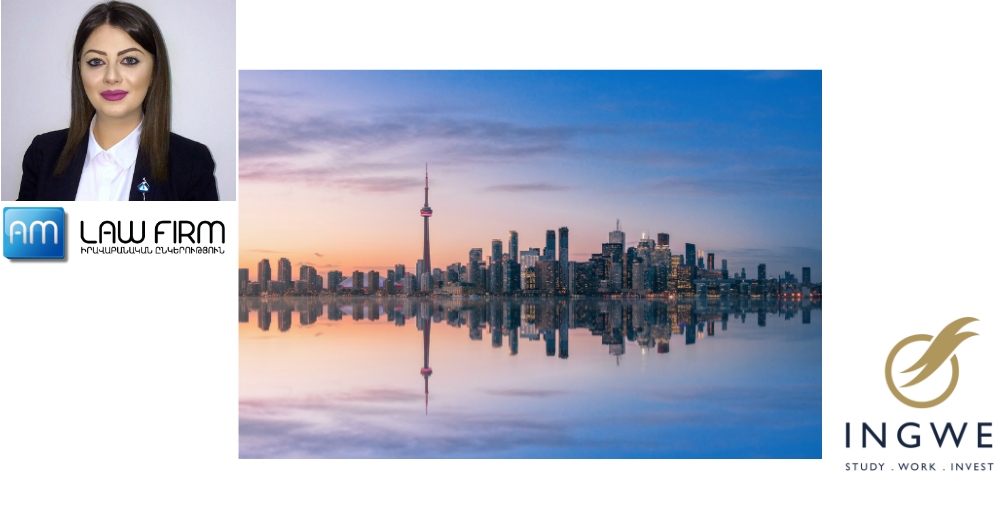 21 May, 2020
Continuing to expand the geography of its services, "AM" Law Firm signed a memorandum of understanding with "INGWE IMMIGRATION Co." acting in Canada.
"'INGWE IMMIGRATION Co." is one of the leading immigration companies acting in Toronto, the biggest city in Canada. It is specialized in provision all types of immigration services, including legal assistance of the processes of acquisition of the residence permit on grounds of work, study, investment in Canada and other grounds.
In addition to the investment services, the Company supports its clients in purchase or rent of property in Canada, company registration and in other issues. Description of the services to be provided by the company may be found in the official web-site of "INGWE IMMIGRATION Co.": https://www.ingwe.ca/en/.
"AM" Law Firm is constantly expanding the scope of international cooperation, thus giving its clients the opportunity to solve their legal problems not only in Armenia but also abroad.