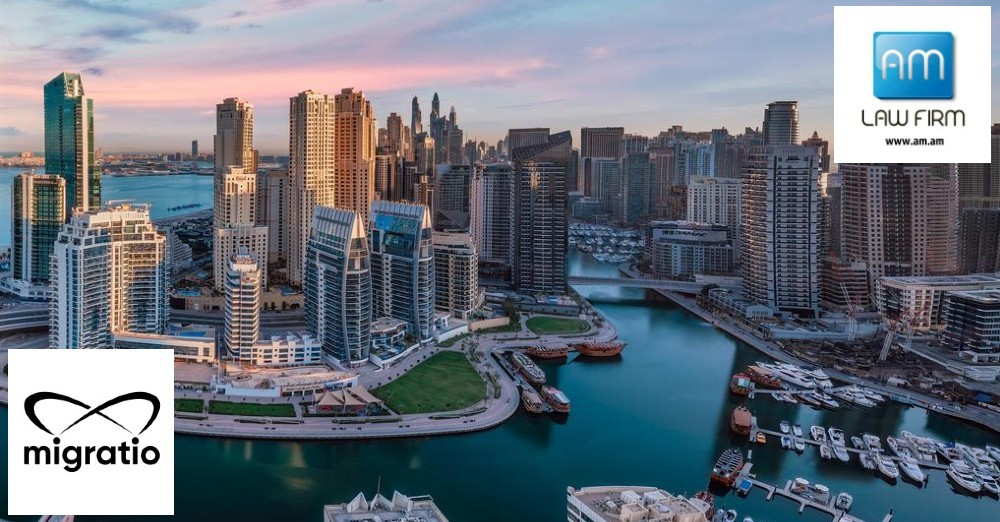 13 May, 2021
An MoU has been signed between "AM" Law Firm and "Migratio Corporate Services" acting in the United Arab Emirates.
Thus, AM continues to expand its international connections, enabling its clients to resolve their legal issues not only in Armenia but also abroad.
"Migratio Corporate Services" is a member of Chamber of Commerce and Investment Migration Council of Dubai, license of which is provided by Dubai Economic Department.
The team of a reputable company operating in the UAE consists of 19 lawyers և 8 consultants, through whom they provide high quality services. The company has been operating since 2004 և provides services in the field of investment migration.
With the support of "Migratio Corporate Services" the company's clients can get citizenship of different countries, for example, Austria, Malta, Montenegro, Cyprus, etc. Through the company it is possible to get a residence permit in 15 countries of the world, for example, Greece, Portugal, Spain, Great Britain, Canada and other countries. "Migratio Corporate Services" assists in studying, obtaining work permits and other migration issues in a number of countries around the world.
The services provided by the company can be found on it's official website of the company at www.migratio.com.
"AM" values international cooperation, it enables our clients to solve all existing problems outside Armenia as well.