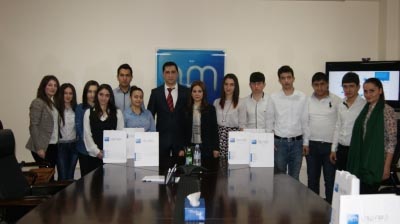 24 January, 2015
AM Law Firm hosted the students of Eurasia High school. During the reception held by AM Law Firm the students made a tour at our head office, got acquainted with the company staff, the work of team members and the structure of the company.
During the meeting Chief legal adviser, advocate of AM Law Firm Levon Sahakyan introduced the students the history of the firm, highlighted the theory study of Law, acquainted them with the peculiarities of various branches of law, introduced the benefits and authorization of a lawyer and advocate, as well as brought a few examples based on personal experience.
Our firm highly appreciates the students' career choices and the need to support future lawyers. The company is actively involved in professional and educational activities and encourages the young people's interest in the legal profession.