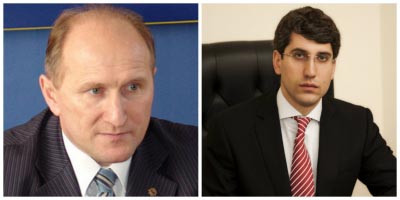 25 May, 2015
Today a public proposal was made to Yevgeniy Bibin General Director of "ENA" CJSC by Grigor Minasyan Managing Director of AM Law Firm. The proposal reads as follows:
"Sharing the anxiety of our numerous nationals on the price increase of electricity we wish to alleviate the current difficult situation by constructive cooperation.
The "ENA" CJSC justifies the price increase with its expenses, which exceed the received proceeds. The presented expenses obviously include large amounts of money which are provided for acquisition of legal and accounting services, as well.
Taking into consideration the influence of the price increase of electricity on numerous vulnerable people, as well as truly feeling corporate social responsibility, "AM" Law firm proposes its legal and accounting services at the half price of the amount paid to other companies by "ENA". Namely, we propose to reduce your expenses by 50% at least for these two articles and to lessen proportionally your bid on the increase of electricity price."
"AM" Law Firm invokes other suppliers and service providers as well to join this public proposal. Namely, we propose other businesses to sell their high-quality products and services to "ENA" at considerably cheaper price and thereby contribute to the reduction of the unnecessary expenses of "ENA", consequently to suspend the price increase extremely painful for many people.
Public relations service of "AM" Law Firm