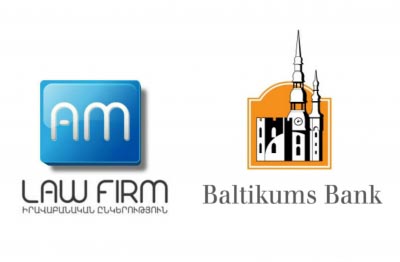 26 January, 2016
For the first time, the clients of AM Law Firm have an opportunity to open a bank account in the international bank "Baltikums" and receive high-quality banking services only by visiting the headquarters of AM Law Firm.
The bank "Baltikums" provides services through a wide network of representative offices in more than 90 countries, including Estonia, UK, Russia, China, Singapore, UAE. The Company is headquartered in Latvia.
The replenishment of international partners of AM Law Firm by such organization will contribute to the formation of new types of services suggested to company's clients.