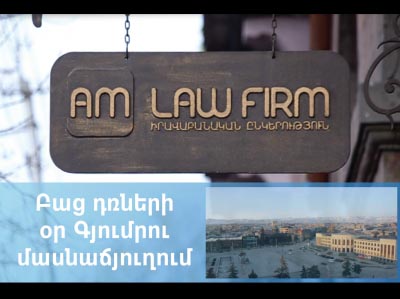 16 March, 2016
Dear Gyumri residents, within the free consultation you may get answers to your questions as relating the problems of all the law branches, as relating the latest amendments of the legal acts, particularly the amendments and additions made in the RA law "On the value added tax" regarding the elimination of the requirement of levying value added tax from the physical persons while importing of vehicles from the EEU to Armenia.
The provision of free legal consultation is continuing in Gyumri branch of "AM" law firm. The next open door day will take place on 17th of March, 10.00-18.00, in 1/5 str, G. Nzhdeh, Gyumri.
For registering in advance, please call (0312) 3-03-26.