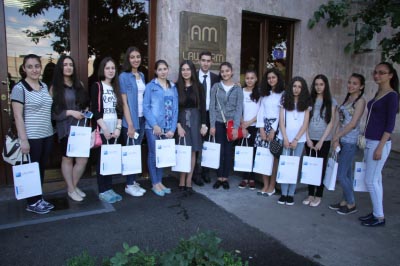 1 June, 2016
Keeping the tradition of assisting future lawyers in their professional progress, AM Law Firm hosted the students of law and history division of "Heratsi" high school. In order to get acquainted with the activity of the company, the students had a tour in the head office of the firm, were introduced with the staff and structure of the company.
During the meeting, one of the partners of AM Law Firm, Mr. Vanik Margaryan, presented to the students the history of the foundation and the development of the company, the specificities of its day to day activities, answering to the students questions related to the work of a lawyer and legal regulations.
As AM Law Firm greatly values the support to future lawyers of our country, holding similar events will be continuous.