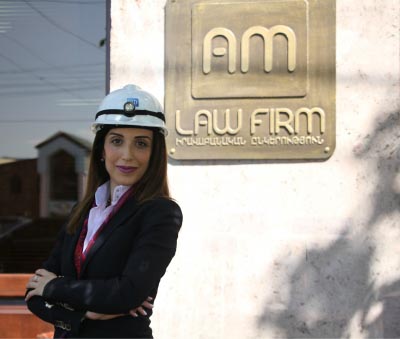 25 October, 2016
To foster our customers' revenue growth, improve their profits and margins, to input in the most successful positioning of services and products offered in the market, our business management and advisory team, led by experienced expert in the field Mrs. Narine Avetisyan (http://am.am/eng/lawyers/43/narine-avetisyan.html), is assisting our clients to improve and make their businesses more successful. Local and international companies have already taken advantages of AM Business Advisory services to solve their most complex management issues, to improve drastically quality of management, to succeed in their start-ups as well as to have clear strategy in marketing, management systems introduction and other key directions of their businesses.
This is done via comprehensive diagnostics of the existing business processes of our Client Companies and then by introduction of innovative solutions, identification of core business targets, assessment of business environment, setting the key performance indicators (KPIs), development of customized marketing strategy, assuming control over the entire management of the company or its individual segments during the crises, drawing up of emergency plans, guides and tools during the crises with clear definition of steps and tools towards crises resolution, market mapping and analyses, identification of the rivals and the stakeholders, revealing new markets potential and expansion strategies, introduction of the systems tailored to talent capital and recruitment, employee motivation and engagement. Details of abovementioned and all other services are on our website (http://am.am/eng/services/business-consulting/).
Thus, to increase the profits and to reach success in the business you need to refer to AM Business Advisory, the methodology of which is derived from our teams' extensive experience and success stories. We always deliver project on time and budget, also assuring a successful business transformation of our clients.