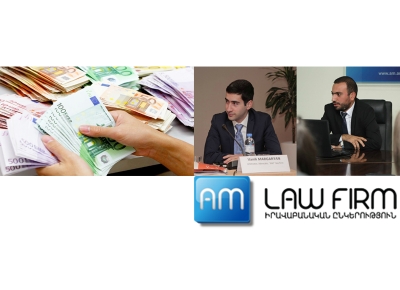 7 May, 2018
The company, making large-scale investments in Armenia, has been deceived. AM has started a criminal case
An international investment company, which has been making large-scale investments in Armenia, has applied to AM law firm complaining that it's been several years that his Armenian partner had been avoiding to pay its debt amounting to several million Euros.
Due to the high competency of the lawyers' team led by Vanik Margaryan's, a bankruptcy case was initiated against the Armenian company.
In the course of the case, it was revealed that the Armenian company has intentionally taken steps to create a situation of insolvency to avoid the payment of the debts.
As a result, a criminal case has been initiated by the RA Prosecutor General's Office due to the work of AM's another team of lawyer led by Davit Hunanyan. Currently, the investigation based on the Article 193 of the RA Criminal Code is underway.