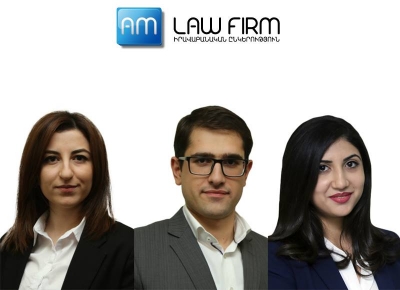 7 June, 2018
AM law firm has three new advocates
The RA Chamber of Advocates has issued advocate licenses to the graduates of the School of Advocates.
Albert Simonyan, a Legal Advisor at AM law firm, has successfully passed the qualification exams and has received advocate's license. He specializes in criminal law and criminal litigation, as well as in disputes concerning land and property.
Also, Lusine Vardanyan, a Senior Legal Adviser at our law firm, has also been granted advocate license. She specializes in civil, corporate and banking law.
Another licensed advocate, Gayane Simonyan, has joined the AM team. She specializes in civil, labor, banking and international humanitarian law.
Thus, "AM" law firm has three new licensed advocates.