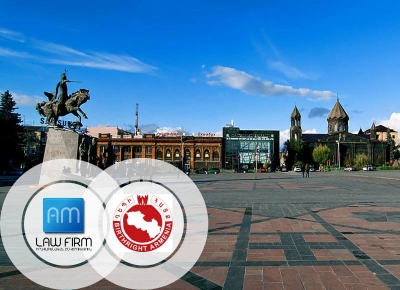 15 November, 2018
Diaspora's Young Armenians implement Volunteer Work at "AM" Law Firm
"AM" Law Firm cooperating with the Foundation "Depi Hayq", has created an opportunity for young Armenians of diaspora to implement a volunteer work in the Law Firm.
From November 5th of this year, the branch of Gyumri of our Law Firm has welcomed young Armenians of diaspora who have to work 30 hours a week to implement a volunteer work in the Law Firm. Before starting work, the young people first became familiar with the Firm's history of creation, the main directions of the activity and the ranges of provided services.
With the aim of fully integrating young Armenians of diaspora into the Armenian environment and the labor market, the "AM" Law Firm gives an opportunity to participate in the drafting of legislative projects, works with state and local self-government authorities and during the court hearings follow the work of our lawyers.
The Foundation is a non-profit organization registered in the Republic of Armenia that has been established in the United States. The Foundation organizes a tour in Armenia for Armenian youth of Diaspora aged between 20 and 32 years where they visit the homeland's tourist sites, participate in Armenian language courses, seminars and accommodate in the host families.
In addition, young people spend 30 hours a week for volunteering in different organizations.