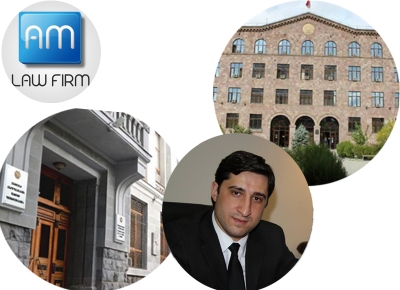 18 December, 2018
The claim filed by the General Prosecutor's Office was rejected and they will not charge from citizens in favor of state over than 25,000 USD: Another victory of "AM"
A 71-year-old man applied to ''AM'' Law Firm, saying that the preliminary investigation authority had dismissed the criminal case against him by his consent, but subsequently a surprise appeal was filed to the Court of First Instance in favor of the Republic of Armenia on charging more than 25,000 USD.
The point is that in 1998, our client was involved as accused by Article 89 (4) of the former Criminal Code: he was accused of signing an apparent fraudulent contract on the exchange of commodities on December 3, 1993, and receiving and assaulting 500 AIR-80 electric motors with a particularly large amount of $ 25.402 worth of fraud.
In 2016 our client was accused by the clause 1 of the part 3 of the Article 178 of Criminal Code of Republic of Armenia, and a month later, the decision to terminate the criminal prosecution and to discontinue the criminal proceedings was made on the grounds of expiry of statute of limitations.
The General Prosecutor's Office filed to the Court of First Instance a claim in favor of the Republic of Armenia on charging 25,402 USD equivalents to RA drams as compensation for damage caused. The court fully satisfied the claim.
''AM'' Law Firm, having been incompatible with the judicial act, filed an appeal, on the grounds that the court did not have a connection between the application of the statute of limitations, the prosecutor's office, the improper subject, the existence of the alleged damages and the consequences.
Thus, as a result of the examination of the case and the justification, the RA Civil Court of Appeal, having considered the arguments outlined in the complaint, made a decision to fully satisfy the appeal of "AM" lawyers.